Out-of-pocket spending in 2012 (in BILLIONS)
Average family deductible (U.S. dollars)
Health care costs now approach one fifth (20%) of the US economy.
A practical tip to save YOUR healthcare dollars
Think of them as the quarterback of your team (people spend more time picking their fantasy football team than their PCP), or, if you are the more artsy type, as the conductor of your orchestra. Envision a football team with no quarterback, or twelve quarterbacks! Or an orchestra with no conductor if you are the more artsy type.
One way of determining this is to follow the money. For example, most supplements mainly supplement someone else's income, not your health!
Getting too much medical care contributes a significant amount to healthcare costs in the US. Although is seems that more should be better. It is not. Every intervention has some risk. The more interventions, the more the risk. Be sure the benefit outweighs risk.
Blog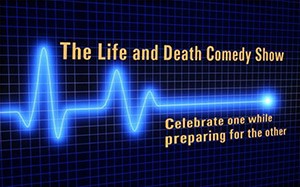 By Lara Anderson When a doctor and a comedian come together, the collaboration can be life changing. This is the case with Dr. Ann McIntosh and comedian Stevie Ray. Emergency Physician Ann McIntosh sees life and death situations every day. And what never stops...
read more
Sign up to receive the McIntoshMD newsletter
Sign Up